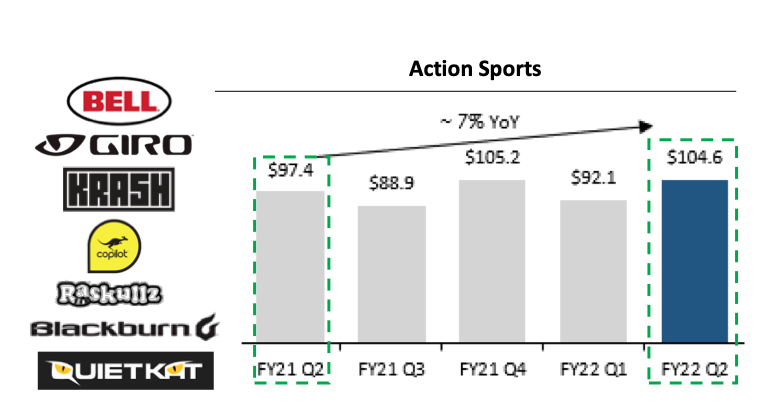 ANOKA, Minn. (BRAIN) – Vista Outdoors Action Sports segment – which includes the Bell, Giro, Blackburn and Quietkat divisions – posted a year-over-year sales increase of 9%, the company said.
Sales for the division were $ 104.6 million for the second quarter of the fiscal year, compared to $ 97.4 million for the same period last year.
Vista's CamelBak business is part of the Outdoor Recreation division, which has increased sales by 10% over the same period. Sales in Vista's Shooting Sports Division increased 49%.
Enterprise-wide, Vista's revenue grew 35% to $ 575 million for the quarter. Net income was $ 142 million, up 118%. Earnings per share for the quarter were $ 2.43.
"In the second quarter, each of our segments grew and set new highs for quarterly revenue, up 35% from a record quarter last year, marking our fifth consecutive quarter with a record financial performance," said CEO Chris Metz.
"We also completed a total of six acquisitions in 14 months, reflecting the strength of our acquisition pipeline and internal transaction processing capabilities," said Metz. One of the acquisitions was the e-bike brand Quietkat, which was announced in May.
The company forecasts full-year revenue of $ 2.9 billion to $ 2.95 billion, up 30% from fiscal 2021.