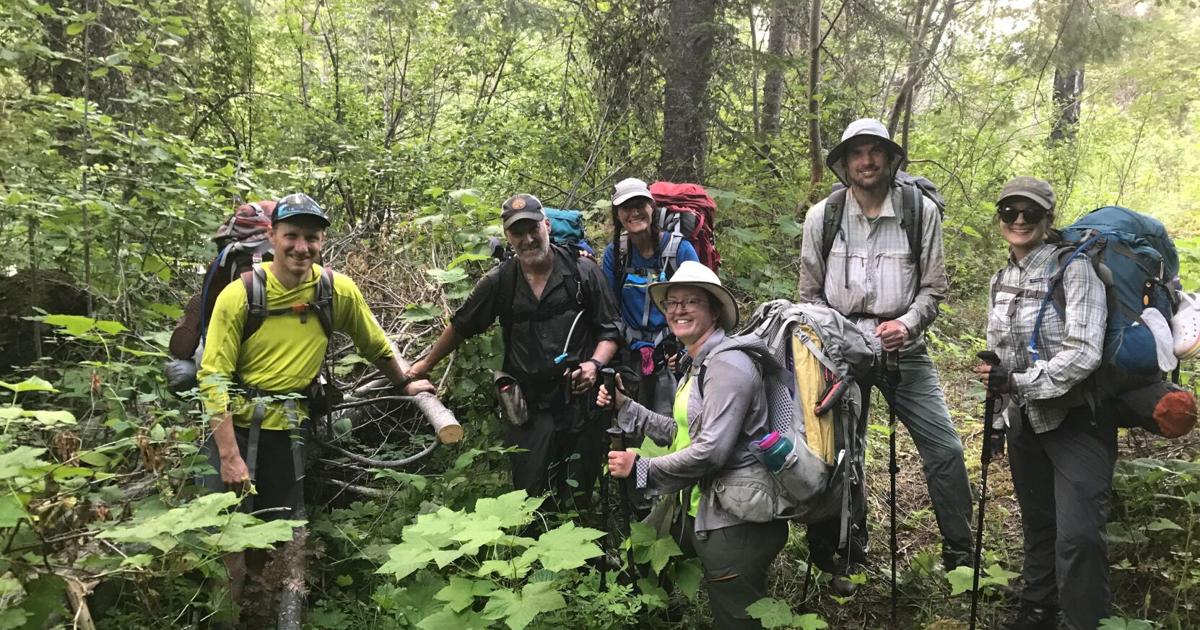 Are you interested in hiking and backpacking in the Idaho wilderness while helping to improve the area?
The Idaho Trails Association (ITA) is looking for hikers and backpackers interested in helping out with two multi-day trail maintenance projects in the Gospel Hump Wilderness this summer. Volunteers learn how to use traditional trail maintenance tools like chop saws and Pulaski axes to clear backcountry trails.
"No previous trail work experience is required to participate, and ITA will provide the necessary tools and training on the trail," said organizer Kelly (Gates) Hewes, a Grangeville High School graduate who is now an ITA employee.
Both trips are overnight backpacking projects and some hiking experience is required. Many ITA volunteers describe their experience as encouraging and a great way to spend time enjoying upstate Idaho.
∙Ten Mile Creek-Aug. 14-20: Volunteers spend a week backpacking and working out of Ten Mile Meadows, logging, brushing and profiling. The trail follows the creek all the way and overlooks Buffalo Hump Peak. www.idahotrailsassociation.org/event/ten-mile-creek/.
∙Halfway House-Lake Creek-Aug. 29 Sep 2: The volunteers will spend four nights backpacking and exploring the area. The goal is to clear far enough to explore the Fish Lake Research National Area, which features incredible and diverse vegetation and wildlife. www.idahotrailsassociation.org/event/halfway-house-lake-creek/
ITA has planned more than 60 one-day, weekend, and week-long projects throughout Idaho this year. Visit www.idahotrailsassociation.org/projects for the full schedule
Hewes said Idaho has more than 10,000 miles of non-motorized hiking trails on public lands across the state.
"These trails are an irreplaceable resource that contributes to Idaho's outdoor recreation opportunities and great quality of life," said Hewes. "Unfortunately, the funds for the care and maintenance of Idaho's hiking trails are far from sufficient to keep them open and usable."
The Idaho Trails Association (ITA) was formed in 2010 to help address this challenge. ITA is a nonprofit organization that works with volunteers, organizations, and government partners to preserve Idaho's incredible trail system through education, maintenance projects, and public land advocacy. All of ITA's projects are conducted with the help of volunteers who are passionate about preserving Idaho's trails for continued recreation and future generations.
If you have any questions, contact Hewes at 208-440-4140 or [email protected]