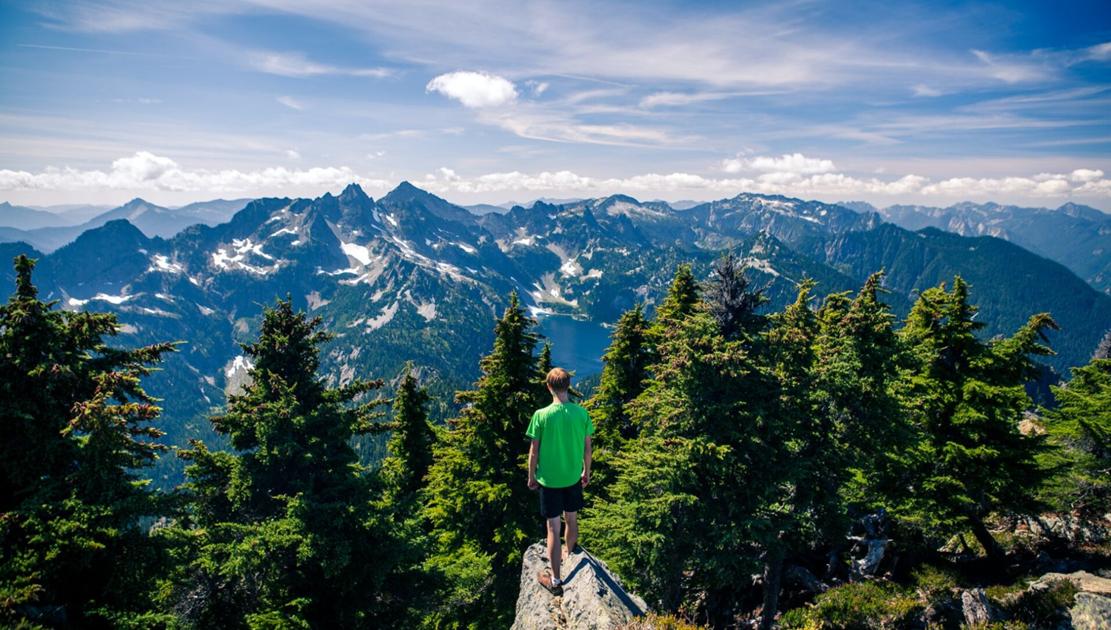 SEATTLE – The Washington Recreate Responsably Coalition recently announced new guidelines for outdoor recreation. The new best practices were described in detail in a press release from the coalition, which represents 50 outdoor organizations.
Emphasizing preparation, local responsibility for public land management, accessibility and inclusion, the new guidelines show that "we all have a role to play in protecting people, places and communities while enjoying the great outdoors," said Kindra Ramos, communications director for the Washington Trails Association.
The #RecreateResponsably campaign was first launched in May 2020 in response to changing public health recommendations due to the COVID-19 pandemic and an increase in outdoor recreation.
While the 2020 guidelines focused heavily on the state's COVID-19 restrictions, the new guidelines apply to outdoor recreation in a broader sense:
Know before you go. Check the status of the place you're about to visit for closings, fire restrictions, and the weather.
Plan and prepare. Reservations and permits may be required. Make sure you have the equipment you need and a backup plan.
Build an inclusive outdoor space. Make an active contribution to making nature safe and inviting for all identities and abilities.
Respect others. There is room for everyone outdoors. Be kind to everyone who uses nature and nature differently.
Don't leave any traces. Respect the land, water, wildlife and local communities. Follow the seven Leave No Trace principles.
Do it better. We all have a responsibility to preserve the places we love. Help us, donate and stand up for nature.
Nevertheless, the press release states: "Although there are no longer any national health restrictions that apply to outdoor recreation in Washington, infection rates are increasing from the (delta) variant of COVID-19" and suggests that the 10 most important points expanded to include face coverings and hand disinfectants.
"COVID-19 has changed the context of outdoor recreation in Washington state. As more people than ever enjoy the natural beauty of the state and the public land, these guidelines provide simple and actionable ways that each of us, whether lifelong or first-time adventurers, can do our part for Washington's nature, "said Ramos of the WTA .
The guidelines are being disseminated across the country through the national Recreate Responsably Coalition, a group of over 1,300 outdoor leisure companies, nonprofits, agencies, influencers and media organizations.
You can find more information about the guidelines at recreateresponsably.org, on Twitter (@RecreateInfo) and Instagram (@ recreate.responsably) and under the hashtag #RecreateResponsably on all social media platforms.