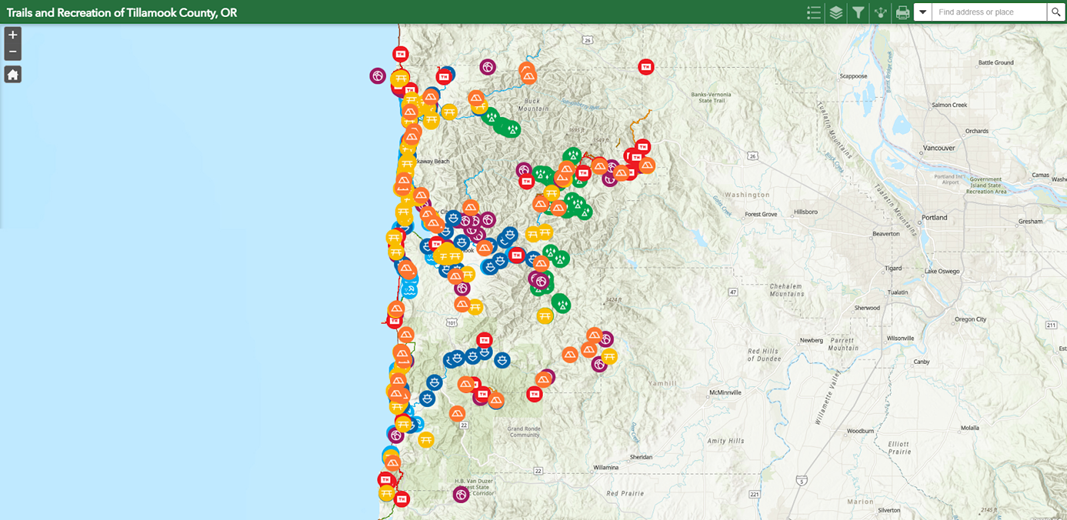 The beauty of our nature is not only interesting for visitors. It is for the people who live here to enjoy all year round. Looking for seashells, wading in rivers and streams, or walking on forest trails – all of these are great ways to have a good time with family or relax in person. Any of these activities can have the healing effects of lowering blood pressure, relieving stress, and increasing happiness hormones. Best of all, it costs very little to reap the relaxing benefits of nature.
People may be surprised to learn that many families who live in Tillamook County have never been to the beach or on a local hiking trail. The reasons for this can be lack of time, means of transport or interest, but often it is also due to a lack of information. If we don't have all of the information we need to try something new, it can prevent us from taking the first step. We may know it's there and want to explore, but little things make all the difference that this actually happens. Will there be a parking lot? Is the path steep and stony or smooth and flat? Are there bathrooms? Can I take my dog ​​with me? My children? Often times, when the answer to these questions is "I don't know," we just don't go.
To meet this need, Tillamook County Wellness has worked closely with partners to create a comprehensive hiking and recreational map that answers these questions. This card allows people to plan their trips in advance and feel more confident about exploring new places and activities. In addition to providing good information, the map can help diversify activities by introducing people to new places and things to do.
Another goal of the map is to share information about areas that are receiving too much love and attention so that we can protect them from overuse. Another goal is to equip local residents with the tools to effectively communicate safety and responsibility to visitors so that everyone can enjoy their experience safely and with the least possible impact on the natural environment. For links to resources with these messages, see Tillamook Coast Pledge and Visit Responsably – Oregon Coast.
Donations and volunteer work are other great ways to help protect our natural environment. Many organizations offer working groups and opportunities. For more information, see Get Involved – Trailkeepers of Oregon, Take Action – Oregon Coast Trail, or Volunteer Opportunities – Oregon Coast. Tillamook County Parks also has a 501c3 foundation that accepts donations to PO Box 453, Tillamook, OR 97141.
To learn more about the card and how to use it, read this review from the Outback of the Tillamook County Pioneer with the Backman series author, Don Backman, who found the card to be easy to use and very informative. OUTBACK WITH BACKMAN: Tillamook County Trails & Recreation Map Winner, Practical Resource – Tillamook County Pioneer
For more local health and wellness information, visit www.tillamookcountywellness.org or follow Tillamook County Wellness on Facebook, Instagram and Twitter.