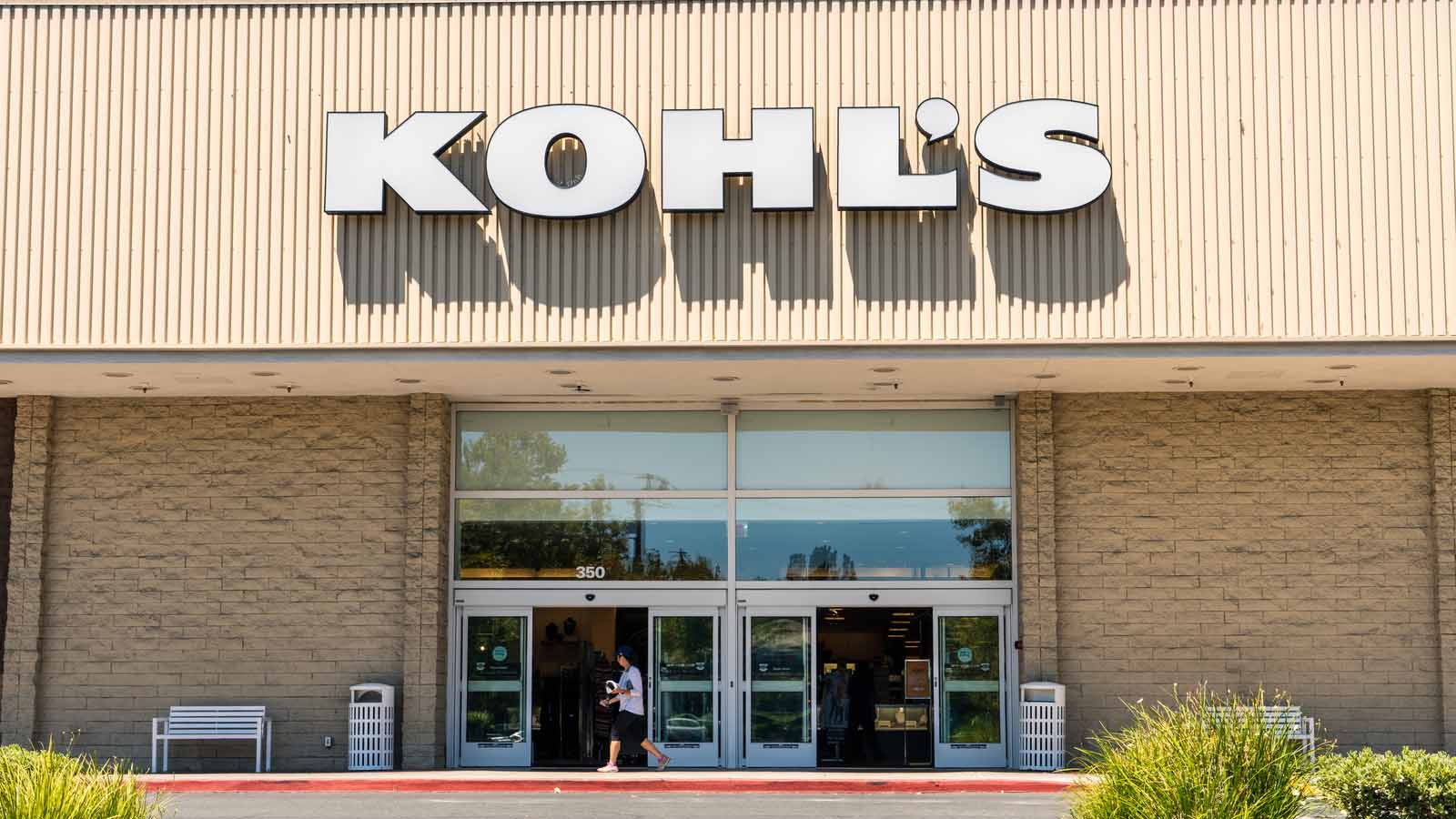 cabbage (NYSE:KSS) is a big move in the market today as investors evaluate news of a takeover bid. As of this writing, Kohl's stock is up more than 4% on high volume.
Source: Various Photographs/Shutterstock.com
The move is notable as Kohl's, like the broader market, has seen some bearish momentum over the past week. Concerns about rising interest rates and their impact on valuations are the macro catalyst driving most stocks lower.
Of course, for companies like Kohl's, which are relatively attractively valued, these concerns are less relevant.
However, let's dive into the details of what's driving Kohl's stock higher today.
Kohl's shares rise on takeover bid
Reports have circulated today that the ownership group behind JCPenney has placed a massive $8.6 billion bid to acquire Kohl's. This offer represents a premium of nearly $1 billion over the current price of Kohl's stock.
While other sectors have been consolidating for some time, retail has been relatively slow. However, in the face of mounting pressure from activist investors, companies like Kohl's have begun to explore other avenues to increase shareholder value.
At first glance, this offer seems generous. It's also clear from initial comments that there's likely to be some synergy from this deal. In particular, the owners of JCPenney have indicated that the merging of some back office activities such as IT will take place. Additionally, private label clothing is reportedly being shared across the two banners. However, both chains are expected to operate as independent banners for now.
Given Kohl's current forward price-to-earnings ratio of under 10, the deal makes sense. For now, the US consumer remains strong. And as inflation warms, the combination of these companies could provide the scale needed to improve profitability over time. For now, the jury stays outside. However, I think we will likely see more interest in the retail sector in the future.
At the time of publication, Chris MacDonald held no position (neither directly nor indirectly) in the securities mentioned in this article. The opinions expressed in this article are those of the author and are subject to InvestorPlace.com's publicity guidelines.
Chris MacDonald's love of investing led him to earn an MBA in finance and has held a number of senior positions in corporate finance and venture capital over the past 15 years. His past experience as a financial analyst coupled with his eagerness to find undervalued growth opportunities contribute to his conservative, long-term investment perspective.