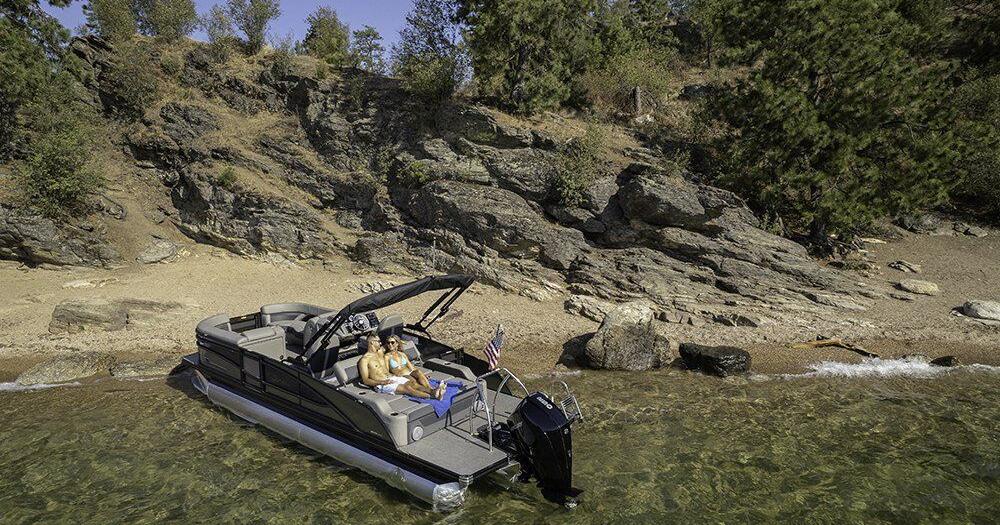 SUMMIT TRIBUNE STAFF

Winnebago Industries on November 15 presented the results of its first comprehensive consumer research initiative on outdoor recreation.
Despite fears that a post-pandemic world could see consumers withdrawing from outdoor activities they've been pursuing during the pandemic lockdowns for convenience, the opening report noted that future demand for outdoor recreation is strong is. Almost 90% of outdoor enthusiasts plan to participate more or as much in the next 6 to 12 months as they are doing now.
It follows an increase in participation over the last two years. According to surveys conducted in July and August 2022, the number of those participating in an outdoor activity increased by 19% (60% to 79%) from 2020 to 2021 as pandemic-related restrictions were eased.
"Winnebago Industries is excited to embark on a new, concerted effort to share our insights into the health of the outdoor recreation industry," said President and CEO Michael Happe. "This first report shows just how important being in touch with nature is for so many consumers. The notion that outdoor interest would decline as COVID-19 restrictions eased is wrong. We see that outdoor activities will continue to grow in popularity."
People also read…
The survey identified the main reasons people are and stay outdoors, as well as their expectations for the future. It contained important insights.
Outdoor enthusiasts have many reasons for being outdoors, but the Winnebago Industries survey identified three key themes: Growth, Connectedness, and Freedom as key motivators to get outdoors.
A perceived lack of skills is unlikely to deter outdoor enthusiasts from trying a new activity as it offers an opportunity to grow. Half of the outdoor enthusiasts said that the main reason for participating in outdoor activities is to challenge themselves.
The great outdoors provides opportunities for individuals to connect with family and friends. 70% of outdoor enthusiasts said sharing experiences with others is a key motivation for engaging in outdoor activities. Between 2020 and 2022, there was a 22% increase in people who said outdoor activities were a great way to connect with family and friends.
Being outdoors offers an opportunity to switch off and enjoy a sense of freedom. 70% of outdoor enthusiasts stated that "getting away from it all" and "feeling free and at ease" are the top motives for participating in outdoor activities.
The next generation has different expectations
Millennials (Generation Y) and Generation Z engage for different reasons than their older counterparts. They are more likely than older generations to cite "stress relief" and "time for myself" as benefits that led them to get involved in nature. Her top request to outdoor recreation manufacturers is to identify and make accessible campgrounds that offer "more privacy or tranquility."
This goes hand in hand with the desire of the younger generations to have a 'concierge' engagement. When asked what outdoor manufacturers can do to improve outdoor experiences:
69% of Generations Y and Z (vs. 58% overall) say, "Offer an app that guides you step-by-step as you engage in the activity until you're comfortable."
53% of Generations Y and Z (compared to 43% overall) say, "offer curated RV or boat experiences (ie have a tour guide to help with planning and logistics)"
"Young generations are now expecting more around their entire outdoor experience," said Chief Marketing Officer Amber Holm. "They are looking for ease and convenience in planning so that once they get to their destination or activity, they can see the benefits of relieving stress and enjoying the outdoors sooner. We will continue to focus our efforts in the areas of consumer experience; The launch of the Winnebago app is a recent example of our commitment in this area."
Be the first to know
Get local news in your inbox!