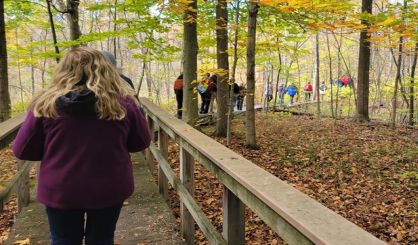 Michigan's Nature Conservancy is asking the state to use a portion of its budget surplus to support the Michigan State Park Endowment Fund to ensure park infrastructure is well maintained in the future. Rich Bowman of the Nature Conservancy tells us that since the pandemic began, a record number of people have used state parks, for a variety of reasons.
"A lot of people who have previously vacationed in Canada have vacationed in Michigan in recent years because of the border closure," Bowman said.
Bowman notes that the outdoors is also a safe place for social distancing, making it popular during the worst of COVID. He says the state legislature allocated $250 million for park projects this year.
"That was the good news. The bad news was one of the reasons we needed that $250 million because, honestly, we weren't generating as much revenue as it takes to maintain the parks, and so things have fallen behind."
Bowman says the voter-founded State Park Endowment Fund intends to use mineral proceeds to maintain parks, but it's about $300 million if the goal is to reach $800 million. He's pushing for a one-time infusion of $500 million in federal funds to get the foundation where it's needed. Bowman says it will save the state in the long run.